Our Eco-Club
School has achieved the Bronze eco-award. Our 'eco-council' help promote looking after the world we live in as well as making the most of our school grounds. Here are just some of the activities we do in school:
The Eco Team - 2021 - 2022
Eco Councilors Quotes
"I am excited to work with Mrs Wood and look after nature."
"I wanted to be on Eco council to plant things and watch them grow."
"I have wanted to be on Eco council for years and I am so proud that I get to work with Mrs Wood and look after wildlife and save the planet."
"I want to help Mrs Wood in the conservation area."
"I am looking forward to creating beautiful outdoor areas for our school."
"I wanted to be on Eco council because I like plans and recycling and looking after our world."
"I wanted to be on Eco council because it sounds like so much fun and I love helping my Grandma in the garden. I am really looking forward to helping Mrs wood in the conservation area."
What we have been up to so far...
Our Eco team have been very busy since September from harvesting sweetcorn, to helping the environment by building a bug hotel and getting involved with Readstone Environmntal Group's Pollinator Project. They have been looking after the birds in our school grounds and taking part in the 2022 Big Schools' Birdwatch.
Home Learning Eco Activities - Follow this link to some activities you could do at home.
Life on the Farm with Mrs Wood
Whilst the country is in lockdown, life on the farm needs to continue as normal for Mr and Mrs Wood! Check in to see the daily updates on farm tasks and lambing!!
Straight into action. Our Eco team on a mission to reduce single use plastic with a surprise lunch box inspection!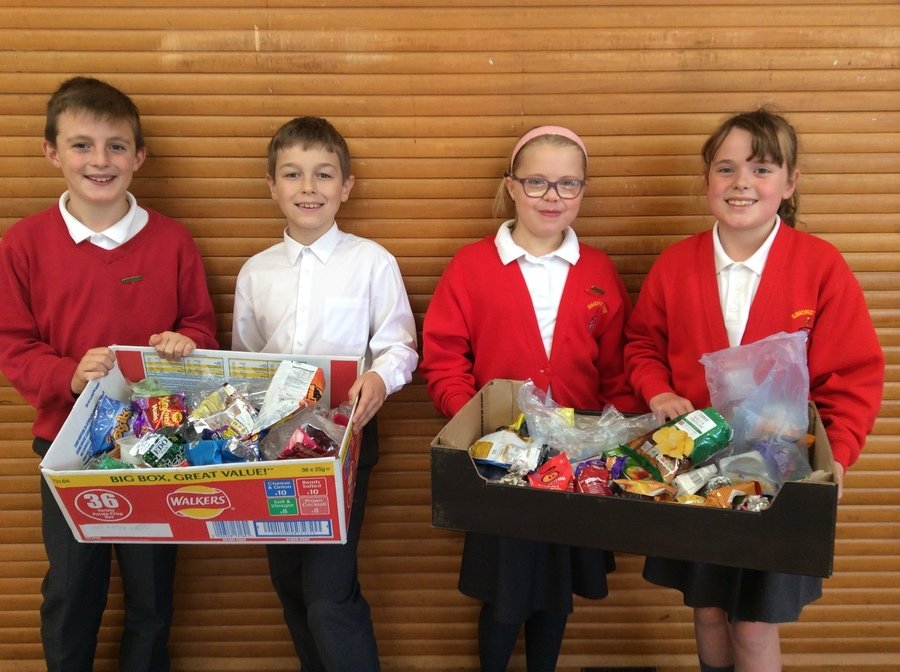 Embracing our outdoor space. Top job Eco Club!
Welcome to our new Eco Club for 2019/20.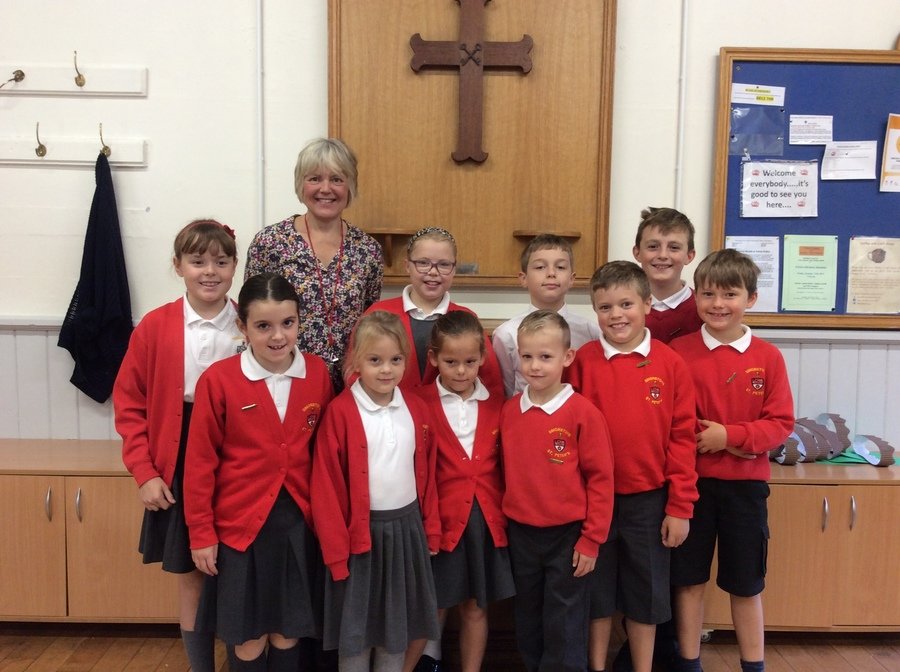 We enjoy taking part in the BBC's Big Bird Watch - we make our own 'fat balls' and have our own 'spotting' equipment in the nature hut.
Planting out our trees from the Woodland Trust, as well as our own Christmas trees and taking cuttings from our willow shelter to replant.
Tidying up the Church garden and planting bulbs and bedding plants.
Southport Flower Show - a winning garden design and runners up in the 'Design a Garden Competition' for the last 3 years.